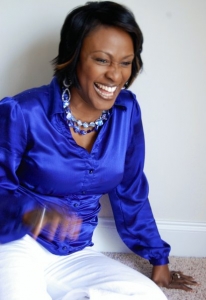 Silivea Johnson is an exceptionally talented female pioneer and vocalist who is also a multifaceted Artist, Producer, Songwriter, Music Engineer, Actress , and Syndication Host. Silivea creates heart-felt music and productions that capture audiences through messages of simplicity and hope. When adding her strong vocal ability to the mix, it is certainly a recipe for more than a joyful noise!
Silivea's vocal ability was developed in her childhood, while as a youth she sang in choirs and various competitions. Over the years, her sound and vocal range has been compared to that of music industry top vocalists, like Whitney Houston, Yolanda Adams, and CeCe Winans among others.
In the year 2000, Silivea began to further expand the message of Christ through her own music and various productions. It was then when launched her first independent debut album entitled, " I Give Him Praise". Although her primary genre is Christian and Gospel, she is also known as extraordinary jazz vocalist. Silivea has opened for a variety of mainstream artists such as Patti LaBelle, and Dionne Warwick. She also toured professionally as lead vocalist with Billboard Award winning Jazz Trumpeter Tom Browne, and was featured on Browne's "Mo' Jamaica Funk" Album in 1993. More recently, Silivea was cast as a supporting actress in a multi-award winning Off- Broadway Stage Premier of "The Color Purple", where she played one of the trio church ladies.
Today as a Musician, Producer, and Engineer, Silivea Johnson spreads the good news of Jesus Christ through various types of audio, print, and visual products. She is the founder of Out Of Bondage Music & Productions L.L.C which offers a host of productions, and has given birth to the "Living Out Of Bondage TV Show", and more recently, the "Out Of Bondage Music Radio Syndication Show". Silivea has long since been the founder of Out Of Bondage Records & S.J. Productions Studio, which was launched during the release of her second album, "Legacy Of Christ" in 2008.As an On-Air Syndication Host, Silivea Johnson promotes both mainstream and independent artist music in both genres of Gospel and Christian, ranging from legendary greats like James Cleveland to contemporaries like Tye Tribbett and even Christian Rap artists like LeCrae. The Syndication currently airs as a three hour show on both terrestrial urban radio and internet radio outlets alike. Coming from an influential musical background to include artist like The Mighty Clouds Of Joy and Andrae Crouch, Silivea Johnson has know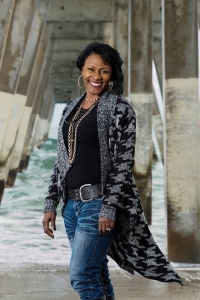 ledge of both traditional faith based music, inspirations, and contemporary. Using her platform to bridge the musical generational gaps, while on the air, Silivea blends both styles in a way to engage and keep listeners tuning in.
As a live performer, Silivea Johnson is anointed, professional, and captivating. She never forgets the purpose and call on her life to advance the Kingdom of God through her God given abilities. Prior to owning and running a small business with her Husband, that she worked in radio, print, and television media in the areas of production, copy, and sales. She has a Bachelor's in Political Science, and has a desire to someday pursue a masters in marketing.
In 2013, Silivea Johnson was cast as host and producer of "Gospel Reflections Radio Show", a Westwood One Syndication. The Gospel Reflections Radio program created by the late multiple Billboard winning announcer Kevin 'Soni D' Allen, was a weekly two hour program featuring old school gospel music mixes and broadcasting on 14 terrestrial radio stations nationally, reaching nearly 2 million listeners. Silivea re-branded and produced the show. While for the first time touring as a syndication host, "Silivea J" represented the brand at the 2014 International Televised Stellar Awards Show, where she landed several key interviews with major label recording artists.
Out Of Bondage Music and Productions L.L.C. is quickly becoming a trend across several formats. Johnson is best known On-Air by her listeners as "Silivea J". Her goal for Out Of Bondage, whether though "The Living Out Of Bondage Show" TV Broadcast, Out Of Bondage Records & S.J. Productions Studio, or Out Of Bondage Radio Syndication, is to simply help bring others "out of bondage and into the marvelous light of Jesus Christ. "
For more information on Silivea J visit : www.outofbondagemusicradio.com or for bookings, concerts or speaking engagements, visit: www.siliveajohnson.com/booking
– See more at: http://outofbondagemusicradio.com/siliveaj1/#sthash.Y4Shug55.dpuf